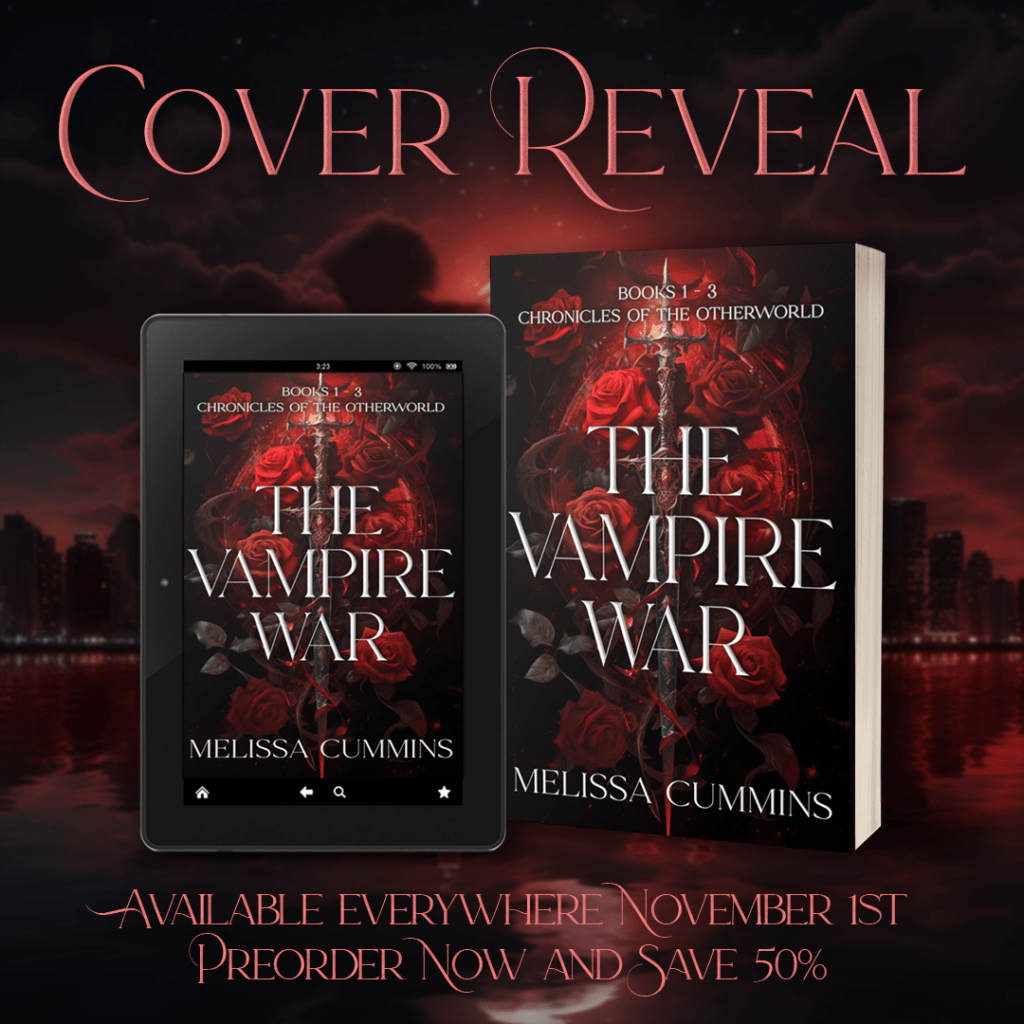 Ever since I completed Night Fall, I wanted to make an omnibus of The Vampire War trilogy. And I'm so excited to say it's finally here!
Are you ready to read the blurb?
✨ BLURB✨
Falling in love during the vampire war could cost these fated mates everything.
Book 1: Night Shade
By day, Gregori Novak is Daniella's friend and rich CEO boss, but at night, he's her secret fantasy. Gregori craves Daniella, but has kept his distance to protect her. But when Daniella is attacked, Gregori is forced to expose the truth—he's a 700 year old vampire leader, and Daniella is his fated mate. The vampires are at war, and Daniella is their new target. Now she must decide—is she willing to fight for a future with Gregori, or will she let their chance at love burn to ash?
Book 2: Night Fury
Luke became obsessed with Johanna the moment he saw her. But no matter how much he wanted to claim her, the mate bond never snapped into place—until the day his enemy dragged her away. Johanna has been tortured and forced to betray Luke to protect him, leaving her a scarred and broken shell. Luke will risk everything to save her, but even if he does, can he save Johanna from herself?
Book 3: Night Fall
Mya believed her vampire mate died 300 years ago, but then she learned the truth—Erik's alive. He's been imprisoned, tortured, and experimented on by their enemies. Mya will stop at nothing to save him, but she's not the only one searching for Erik. The hunt is on, and if she doesn't get there first, he may die for real.
The Vampire War contains the first three books in the Chronicles of The Otherworld series at a discounted price! Enjoy over 600 pages of strong magical heroines and their protective vampire mates that will ruin anyone who tries to touch them, as well as never before published bonus scenes.
Preorder here: https://melissacummins.com/the-vampire-war-box-set-books-1-3/
Buy directly from me and get The Vampire War sent directly to you today, at a discount!